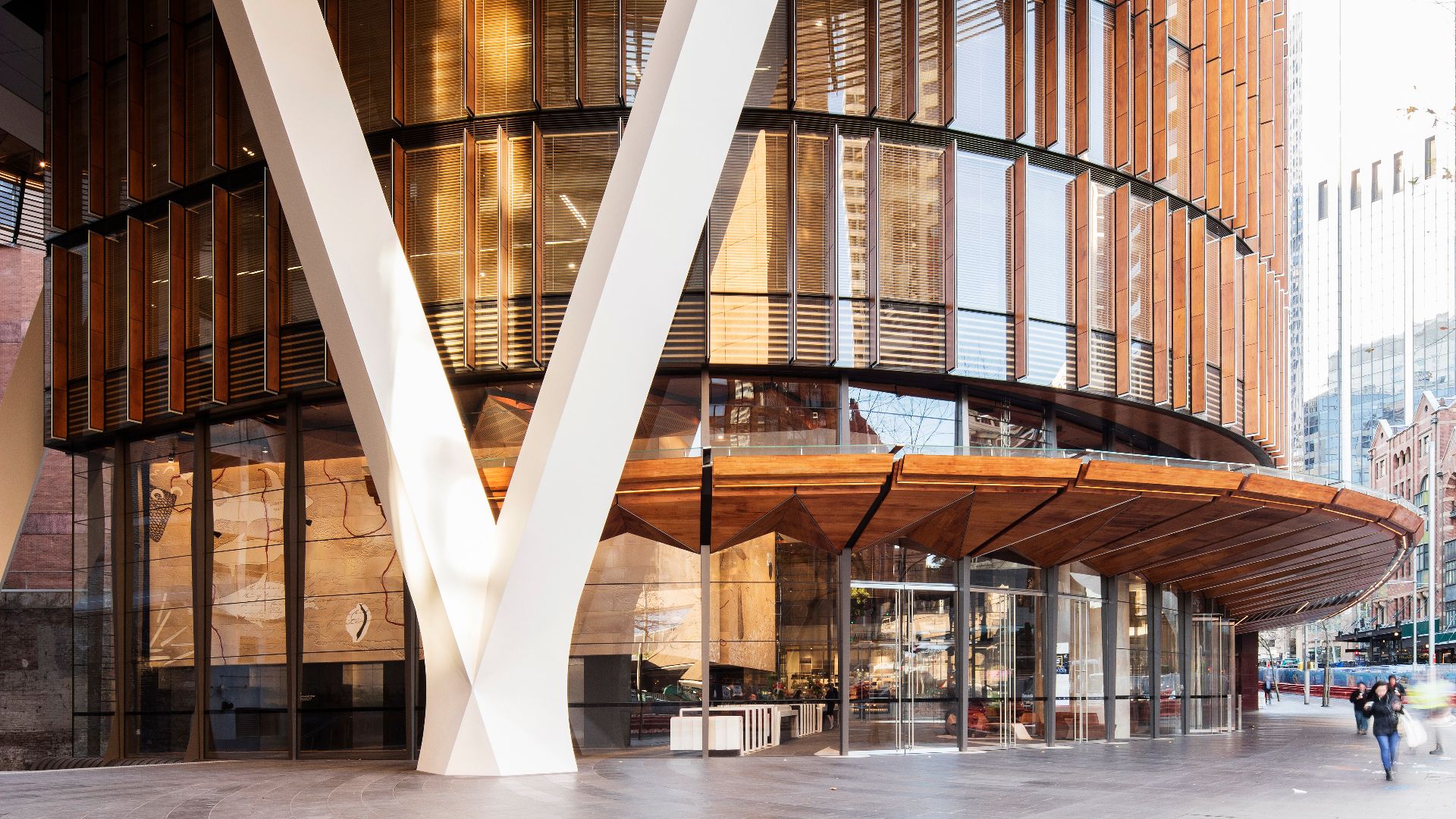 Instantly iconic
With its distinctive golden-hued curves, EY Centre has risen to make its mark on the Sydney skyline.
Warm and welcoming
Designed by architects Francis-Jones Morehen Thorp, EY Centre has been designed in response to the occupant experience, making it a very different breed of office building.
In contrast to the grey, cold forms that dominate the Sydney skyline, EY centre is defined by its warmth – achieved through the use of natural timber, sandstone and clear glass.
Thanks to the state-of-the-art technology embedded into its design, the building responds to its occupants in a host of ways. Perhaps the most evident is the timber blind and glazing system that forms EY Centre's facade. As the external conditions change, these adjust automatically, ensuring that the climate inside remains comfortable – and reducing reliance on air conditioning
From this intelligent micro-climate, to the ground plane that blends work and life, this is a place with people at its heart.
Download our Project Overview fact sheet here